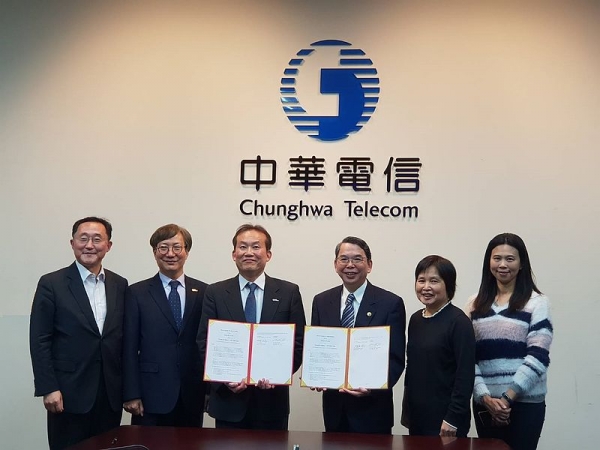 © xxxxxx
Taiwan 5G Alliance-CHT Pilot Team Signs MoU with Korea 5G Forum
NGMN partner and Board member Chunghwa Telecom said the "Taiwan 5G Alliance – CHT Pilot Team" had signed a Memorandum of Understanding (MoU) with "Korea 5G Forum" to establish a strategic partnership in 5G development. The CHT Pilot Team is organized by Chunghwa Telecom under the supervision of Ministry of Economic Affairs (MoEA).
SEVP & CTO of Chunghwa Telecom and co-CEO of CHT Pilot Team, Kuo Feng LIN said, "The significance of establishing Taiwan 5G Alliance – CHT Pilot Team is to integrate the domestic energy to lead the Taiwan industry by leveraging its existing hardware manufacturing capabilities with ICT soft power to develop innovative applications as well as laying an important position for Taiwan in 5G global economy. Korea is one of the leading 5G developing countries, we are glad to establish partnership with 5G Forum and anticipate it to accelerate Taiwan's 5G industry development be geared to international standards. "
Chairman of Executive Committee of the 5G Forum, Dong Ku KIM said, "We appreciate Taiwan 5G Alliance – CHT Pilot Team's efforts and contribution in promoting the 5G industry in Taiwan. It is a great honor for us to establish partnership with CHT Pilot Team. We expect it will facilitate the future cooperation between South Korea and Taiwan telecom and ICT industries via this platform and to further explore new innovative applications in vertical industries."
In November 2018, Chunghwa Telecom obtained the 5G trial network license issued by NCC, the telecom regulator in Taiwan. The 5G trial networks will be opened to the members of CHT Pilot Team for equipment interoperability testing and innovation applications verification to assist improve industrial competitiveness in Taiwan.
https://www.ngmn.org/wp-content/uploads/csm_190111_Chunghwa_Telecom_MoU_Korea_5G_Forum_f5619361e9.jpg
600
800
datenfluss
https://www.ngmn.org/wp-content/uploads/ngmn-logo-1.svg
datenfluss
2019-01-11 11:37:06
2019-08-02 10:39:08
Taiwan 5G Alliance-CHT Pilot Team Signs MoU with Korea 5G Forum