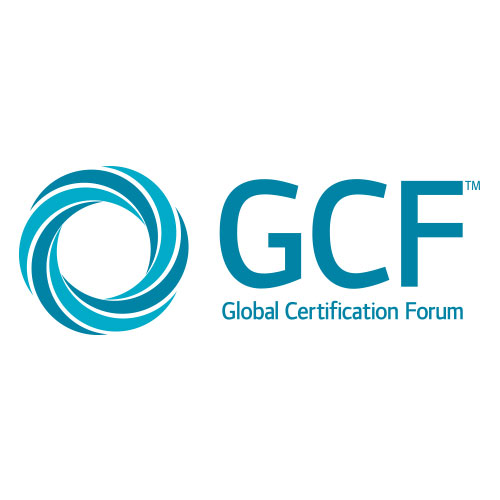 NGMN Cooperation Partner GCF Lays Foundation for 5G Device Certification
The Global Certification Forum has approved an 'umbrella' Work Item that lays the foundation for the certification of 5G devices based on 3GPP Release 15.
The Work Item will cover options from both the Non-Stand Alone (NSA) Phase 1 & 2 and Stand Alone (SA) Phase 1 5G System modes of operation. Further Work Items will be introduced for later phases of 5G and Field Trials. The development of NSA was agreed by 3GPP in March 2017 as an intermediate mode anchored in the LTE Evolved Packet Core (EPC) network with 5G New Radio (NR) being used to boost data-rates and reduce latency. 3GPP finalised specifications for NSA in December 2017 at the its TSG RAN Plenary Meeting. Standards for the SA mode, in which NR will connect to the new 5G Core (5GC) network, is scheduled for completion in June 2018.
Conformance testing of 5G within GCF will draw on test cases defined by 3GPP's RAN5 Working Group. The new umbrella Work Item anticipates the development of multiple sub-Work Items to cover various areas for which conformance test cases are under development. These areas currently include radio reception, transmission and performance; radio resource management (RRM); positioning; radio access protocols; core network protocols and IMS protocols.
"This Work Item is an important milestone for GCF, marking the start of our formal participation in 5G,&rdquot; said Lars Nielsen, General Manager of GCF. "Building on the work of 3GPP, GCF's focus will be on providing an effective and efficient certification scheme to support the commercial roll-out of 5G devices and services worldwide."
Separately, GCF has already agreed to make a significant one-off financial contribution to the development of the required 3GPP TTCN-3 test cases. TTCN-3 (Testing and Test Control Notation version 3) is the ETSI-standardised programming language which is used for 3GPP protocol test cases. This commitment will help ensure that 5G device testing and certification are available in time to support industry initiatives such as the NGMN 5G Trial and Testing Initiative (5G TTI) and early standards-compliant deployments of 5G in late 2018 and early 2019.
https://www.ngmn.org/wp-content/uploads/Logos/GCF_500x500.jpg
500
500
datenfluss
https://www.ngmn.org/wp-content/uploads/ngmn-logo-1.svg
datenfluss
2018-01-22 16:08:00
2019-08-05 16:09:24
NGMN Cooperation Partner GCF Lays Foundation for 5G Device Certification