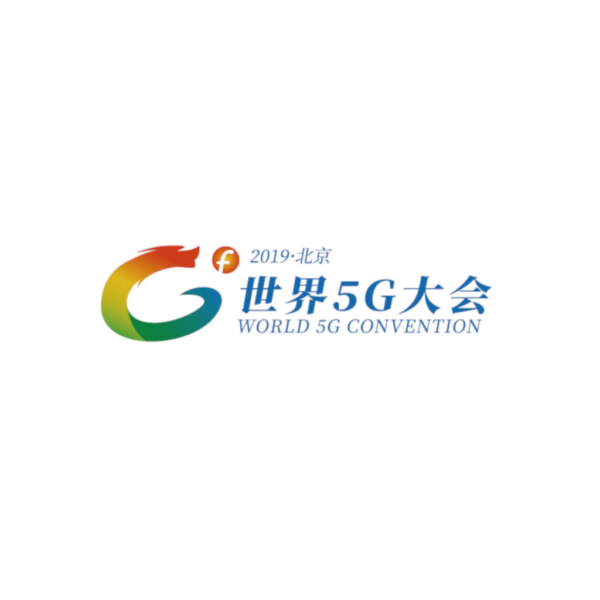 Industry-leading Operators Released Joint Statement on 5G Promotion in Global 5G Operator Forum
Today, the Global 5G Operator Forum, one of the series of major events in the World 5G Convention, was successfully held in Beijing.
As one of the most splendid events this year, the World 5G Convention was successfully held from November 20 to 22 in Beijing, jointly hosted by Beijing Municipal Government, National Development and Reform Commission, Ministry of Science and Technology, and Ministry of Industry and Information Technology. With the theme of "5G changes the world, 5G creates the future " and being "international, high-end, professional", the event has invited the top-profile figures in the ICT industry, including scientists, entrepreneurs, and government leaders across the world, to deliver speeches and high-end dialogues regarding the technological frontier, industrial trends, and innovative applications enabled by 5G.
Dubbed as CTO Forum, the Global 5G Operator Forum is one of the featured forums in World 5G Convention. Co-organized by the O-RAN Alliance, Next Generation Mobile Networks (NGMN) and the Global TD-LTE Initiative (GTI), the Forum is composed of keynote speeches of 11 CTOs or executives representing 11 world-leading operators, including China Mobile, Telefonica, Deutsche Telecom, NTT DOCOMO, China Telecom, China Unicom, Bharti Airtel, Singtel, Korea Telecom, KDDI, and China Broadcasting Network Corporation. With the theme of "Enhancing Ecosystem towards ICDT Convergence for 5G and Beyond", the speakers shared their latest and comprehensive progress, experience, challenges, solutions, business model for vertical industry, as well as vision and roadmap for 5G and beyond. At the closing of the forum, the speakers released a Joint Statement on 5G promotion together, demonstrating their dedication of collaboration to lead the industry towards a Green, Soft, Open and Smart 5G era. The detailed joint statements are:
To collaborate in building an open 5G ecosystem, with open architecture and interfaces, open source software and open reference design hardware to facilitate the E2E cost effectiveness and accelerate the maturity of both SA and NSA with global roaming to fulfill the true potential of 5G.
To accelerate embedding network intelligence, by leveraging big data and ML/AI, to enhance the network operation, management and real-time performance.
To construct a comprehensive Green framework, from material and device, equipment function and HW platform, to network architecture and multi-network operation technologies to guarantee the industry sustainability.
To further exploit cloud, virtualization and container technologies to improve E2E network Softwarization and realize Network as a Service (NaaS).
To share experience and the best practice of business model and E2E solutions for of vertical industries for a commercially successful 5G era.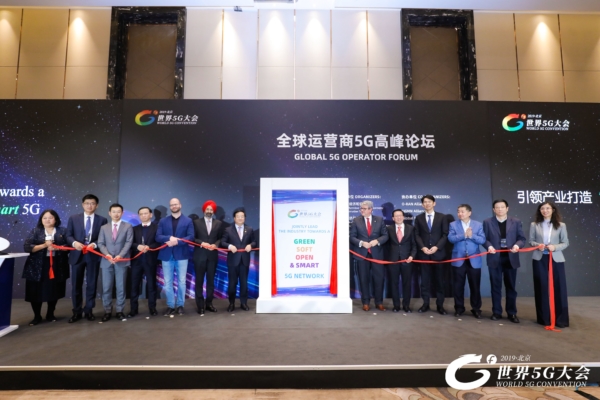 "I am very happy to see such heavy-weight event held in China, with the representation from so many industry-leading companies," Said Dr. Zhengmao Li, the EVP and CTO of China Mobile, and the chair of the CTO Forum, "5G is deemed to transform the society that humanity thrive in. As the world-largest operator, it is our unshakable mandate to build a most cost effective and enabling 5G network infrastructure and services. China Mobile is fully committed to work with our partners and all members of our ecosystem for a sustainable and prosperous future together."
"With 5G we are building society infrastructures. Building the right architecture: multi domain, multi vendor and regionalized CORE SA, with a clear proposal in Edge Computing and Open Source implementation, are keys for guarantee the availability." Said Mr. Enrique, the GCTIO of Telefonica, and the co-chair of the CTO Forum, "Orchestration and Integration, combined with AI tools will be key for the maturity and velocity, necessary for the new industry and society services demands."
Randeep Sekhon, Chief Technology Officer, Bharti Airtel said "Indian market is continues to see huge growth in mobile broadband adoption and volume. We are continuously expanding our 4G footprint, digitizing our operations and making future ready networks for 5G to provide superior data experience to our customers. 5G, IOT & AI/ML would help in realizing government's vision of Digital India. We encourage an open ecosystem with collaboration between the operators and application players to build smart future ready networks and customer centric services."
"5G has been growing very rapidly in Korea since the commercial launch last April. Global 5G Operator Forum is a great opportunity to share KT's experiences of 5G network deployment and operation and to understand other global operators' plans for 5G." Said Mr. Lee, the SVP of Korea Telecom, "Moving forward, I believe that open, intelligent, software-based network solutions will be more and more important to develop business models and technologies for 5G B2B market as well as vertical industries, and KT hopes to collaborate closely with global operators for such solutions with this Joint Statement."
Mark Chong, Group Chief Technology Officer, Singtel said, "With the arrival of 5G, enterprises are poised to take advantage of the enhanced capabilities for innovation to transform industries and societies. We are pleased to participate in the Global 5G Operator Forum to accelerate the advancement of the technology and 5G ecosystem."
https://www.ngmn.org/wp-content/uploads/Other_Conferences/2019/191120-Global-5G-Operator-Forum.jpg
1024
1024
admin
https://www.ngmn.org/wp-content/uploads/ngmn-logo-1.svg
admin
2019-11-22 11:49:16
2019-12-05 13:01:44
Industry-leading Operators Released Joint Statement on 5G Promotion in Global 5G Operator Forum